Do your duty to society to help curate these utterly inconsequential contributions to the historical record.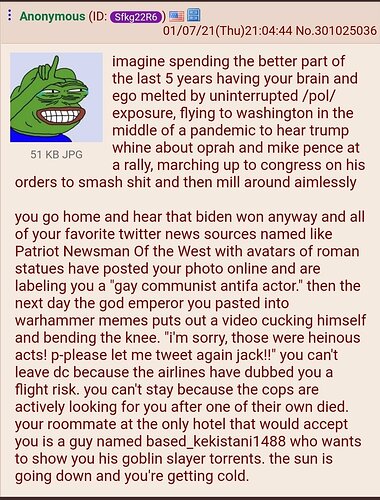 This has not been fact checked.

I doubt he had a real TASER. Like cops carry. Probably just a drive-stun "stun gun".
Real TASERs have a safety on them, and they won't fit in your pants very easily, an you have to pull a trigger, like on a handgun.
And they are expensive as fuck.
I'm not even sure the company will sell them to non-LEO or security type people.
Stolen from the cesspool:

I am so appropriating that Waffle House line.
You are evil.
(edit)
I want to be religious, now, because I need somebody to pray to, to help me stop laughing.
Do you have time to hear about Lord Cthulu?
…is that Jamiroquai? Like, from the 90's?
You got it. Lots of people have been commenting how the guy on the left's outfit looks like what Jamiroqui used to wear back then and someone has painted jamiroqui decking him for it.