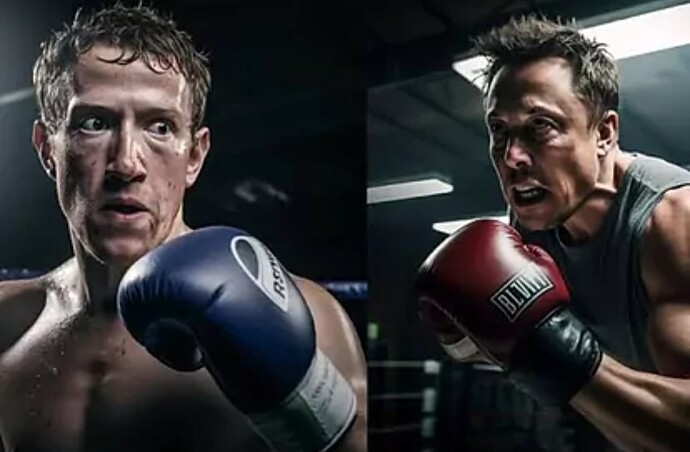 It is being thrown around fairly seriously at the moment GSP has put his hand up to train Musk.
The coliseum have put their hand up to be the venue.
And Dana white has put his hand up to make money off it.
Meanwhile Zuckerberg already trains out of a legitimate gym. And honestly I hope he stays with them. Dave Camarillo.
I aprove of the whole deal. I like that these billionaires are adopting a warrior culture and doing a thing that only effort can buy.
And i think it will be good for MMA. Mabye raise the amature scene a bit. I mean i assume this will be a 3 round amateur C class exhibition.