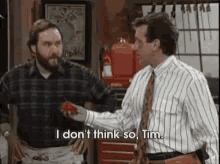 *upon subject to peer review
As a lover of machines, I decided to make a thread dedicated the the younger and middle aged men and woman and others who hate making repair calls for shit anyone with the right tools and working limbs can accomplish on a low budget.
Any home job that you might consider calling an "expert" for but probably don't need to qualifies. And any advice offered is open to ridicule and correction by people that know.
We have a lot of handy types on BS (Sub is a pro wood cutter, Joe fabs his own cones, e.g.), so I think this might be a good use of thread.
+++
I'll start with toilet maintenance, a favorite. Everyone loves a working toilet; no one wants a broken one.
But how about a poorly or subnominally flushing John?
AFAIK two things generally determine flush success: water pressure vs air pressure.
And two devices determine these pressures: the flush valve and the flanged wax seal.
The flush valve determines how much water rushes into the bowl, and the seal prevents air pressure from the base from working against it.
A toilet that requires a longer push on the handle typically means 1) less water flow rate through the flush valve ($10-$20) and/or 2) a compromised seal ($5-$10). These longer flushes represent a waste of water and thus $, on top of just being annoying.
So if your flushes suck, take the time to turn off the water return, empty the bowl and tank, remove the toilet from the flanges (cutting if necessary: urine residue tends to corrode these), and replace the old broke wax ring with new seal (replacing flanges if necessary, often included with seal).
The flush valve is equally user-serviceable. Adjust the length of chain to make sure the handle is fully opening the valve. Otherwise it will trickle in slower requiring a pressure buildup before it goes woosh. And if the seal is also compromised you'll waste even more water as the water pressure competes with air in the piping as well as seeping in at the base
Use this time to disinfect the underside floor: one of the most common causes of smelly bathroom is the floor under the toilet, especially with a wax seal compromised. New seal and disinfected floor and you will notice the difference overnight.
Potential cost saving: $200-$400.