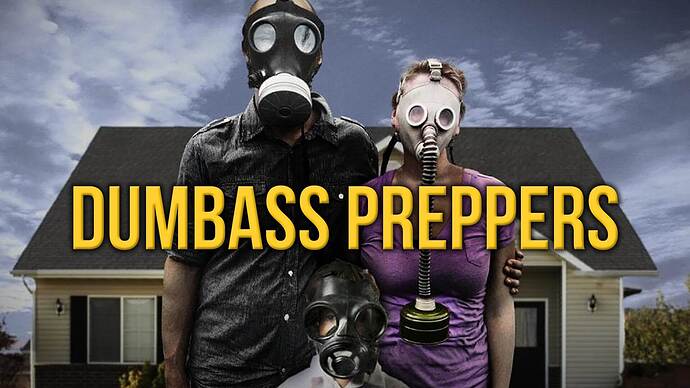 Let's face it, the majority of preppers are socially and or mentally dysfunctional, hoping for a collapse of the social order because they mistakenly think they would do better in a world like that than the snuggly-soft world we live in now.
Do you know of any YouTubers/Podcasters in the so-called "Prepper" community who aren't batballs crazy?
A lot of what we cover overlaps that world and while nutpicking makes for clicks and engagement, signal-boosting non-cranks is more effective for reducing said nuts long-term.