Australians register their Nerf Guns with the Police as Firearms, because they may be the stupidest people on the planet.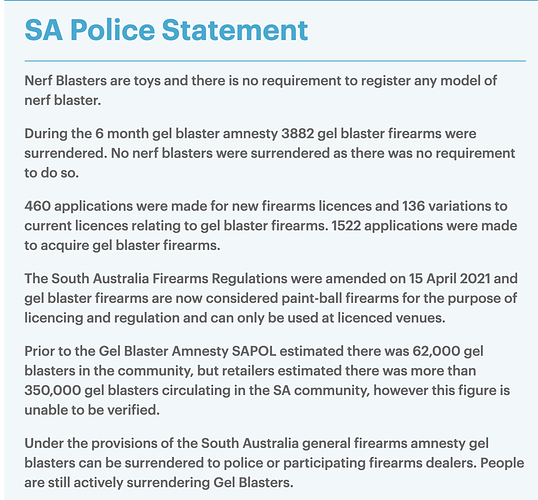 In Queensland we don't.
So that means if nerf guns are considered firearms. And I can just go to the shops and buy them.
I now have gun rights.
Great. Now you can defend yourself and your's from the hordes.
Win win.
Exactly. I can defend my country against a corrupt government.
Unless they have more nerf guns or bigger ones or a tank. And I mean what is the likelihood the government has a tank?
It is basically guaranteed freedom.